Spring 2018 sees a collection of fashion trends back from history as well as new and emerging ones that are yet to make a new one. The Spring Summer fashion trends for men for 2018 is stranger, brighter and a whole lot more creative.
Here are 10 Spring Summer fashion trends for men for the year 2018!
Suit up!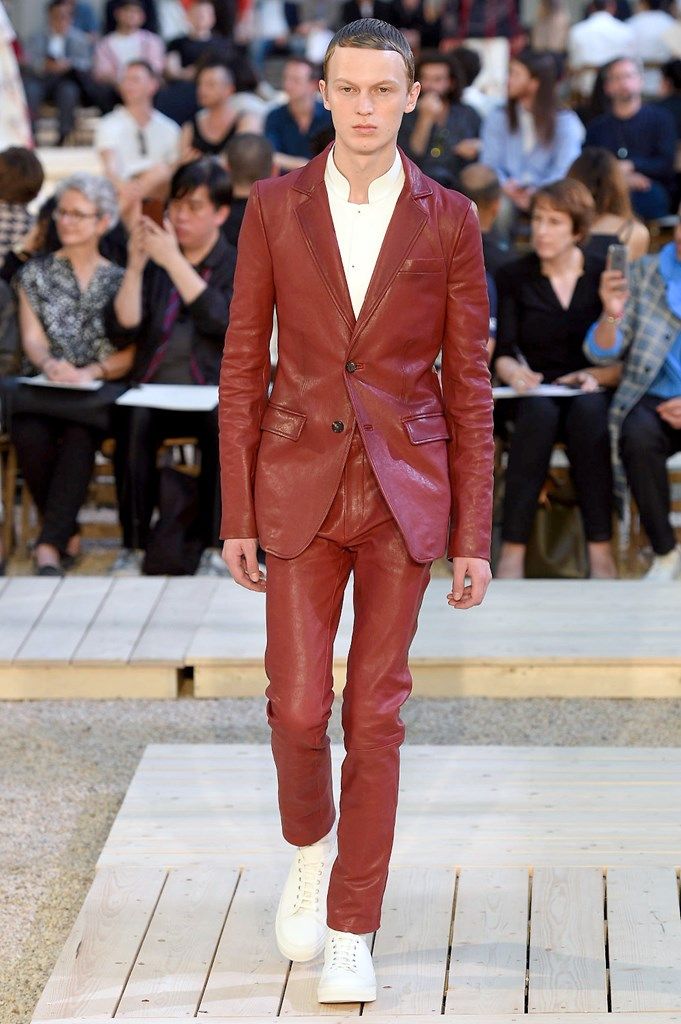 Spring Summer Fashion Trends for men presents us with a wider range of previously rarely explored colored suits. Purple, blue, golden, you name it! Alexander McQueen, Prada, Tom Ford and many others are splashing them official suits with a variety of colors. The previous year saw many designers play with the ideas of colored suits and spring 2018 marks their official runway.
Velvet and Satin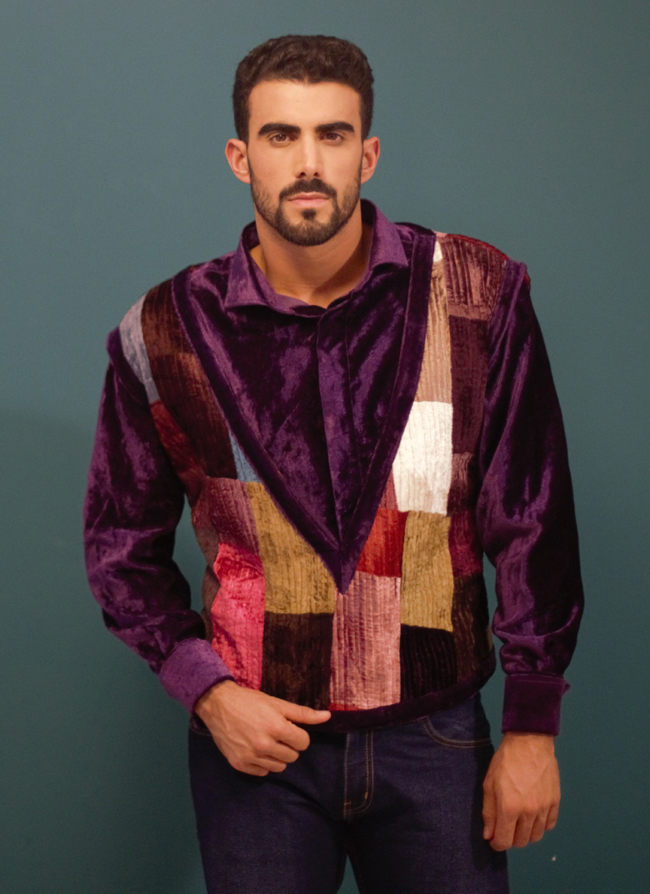 Move over ladies! Men are rocking velvet and satin in the new Spring 2018 fashion line. The feminine couture is inspiring some of the biggest names in the fashion industries that are in turn incorporating it in their line. From sequenced jackets by Comme Des Garcons Homme Plus and the satin silk ones by Giorgio Armani, the men can now be dressed in shimmers and velvet.
Aloha!

If you missed those Hawaiian prints making a comeback last year, you will not miss it this year! Hawaiian printed shirts are back and seem like they are here to stay. These tropical shirts are already on the streets but the line from Louis Vuitton and Paul Smith are set to take the industry by storm. Flowers, coral reefs and a lot of bright, bold and daring colors will without a doubt dominate the Spring Summer Fashion trends for men in 2018.
Higher the better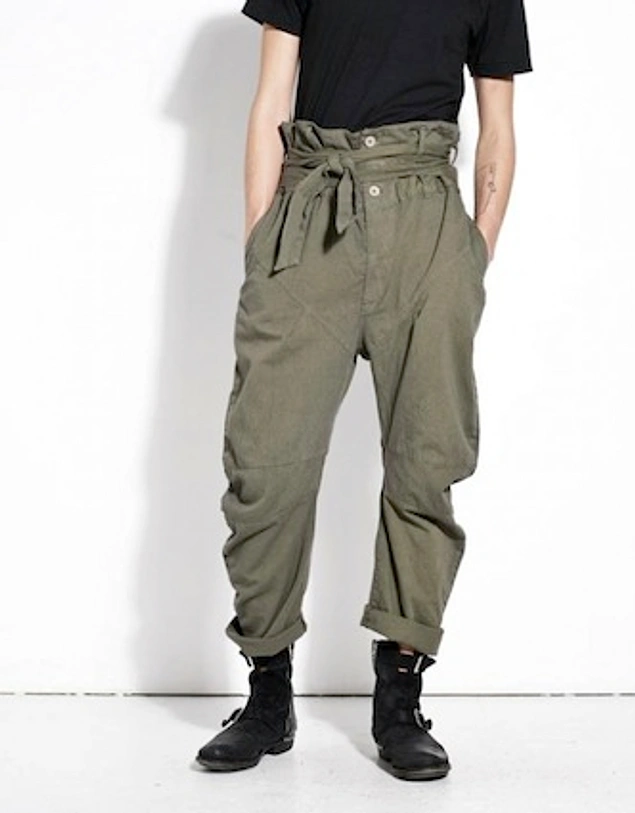 Men are following the dominating female fashion trends by bringing high rise pants to the ramp. Rick Owens, Lanvin, and Fendi are some of the designers that have introduced this in the 2018 Spring Summer fashion trends for men.
Jump all the way
Jumpsuits have been in the industry for quite some years now, however, previously preferred by women, it is now available for men too. Men's romper has been making headlines and the 2018 line up only add to the hype. Prada, Boss, and Ralph Lauren have all come up with their own take on men's jumpsuits that will hit the stores in the spring of 2018.
Sweat it simple!
Sweaters have held a constant position in the industry with every year bringing new and refined versions of it. This year, it's back to the basics with many designers opting to dress their models in plain yet bright and simple sweaters. 'Dadcore', the term given to sweaters that belong to this category have become quite popular in the 2018 line up.
Back to Nature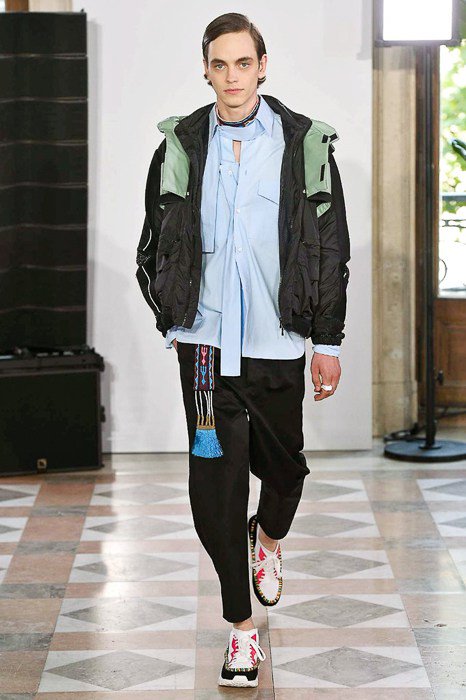 Inspired by reactions to Trump's anti-green policies and the generation's willingness to explore and preserve nature, designers such as Valentino, Kenzo, Balenciaga and many others have drawn inspiration from the great outdoors. With trendsetting green, brown colors, these clothes are a representation of the bond shared between humans and nature.
Short is the new long
Baggy shorts are out and stronger shorts are in. Shorter the shorts, the better. Dior, Prada, Rick Owens are some of the designers that showcased their own versions of shorts for the Spring Summer Fashion Trends for men in 2018.
Skirts
No! This is not a joke. Men are following the ladies when it comes to dressing in skirts. The 2018 spring line up had some of the well-known designers bringing outskirts for men walking on the ramp and into the markets. Though it caught the attention of many controversies, it is a look that the world looks forward to…or maybe not!
Logos and Slogans
Though these casual t-shirts never caught the attention of designers in the previous years, it has however taken up center stage in the 2018 spring line up. Dior, Heron Preston, and Sacai gave their models a freshly inspired line of clothes with Logos and Slogans printed on them.
The year 2018 is considered to be a highlight in the fashion industry with newly developing styles and inspirations. The Spring Summer Fashion trends for men gives us a preview of how men's fashion has over years developed into an emerging and broad-minded concept with a creative explosion.
Like us on Facebook