The world has been hyped up by the new 3D makeup and the 3D beauty products in the market. It is a perfect way of transforming your face to a whole new level. In addition, you can completely deceive many eyes with this make-up. Moreover, this makeup brings glamour and glitter to your already beautiful face.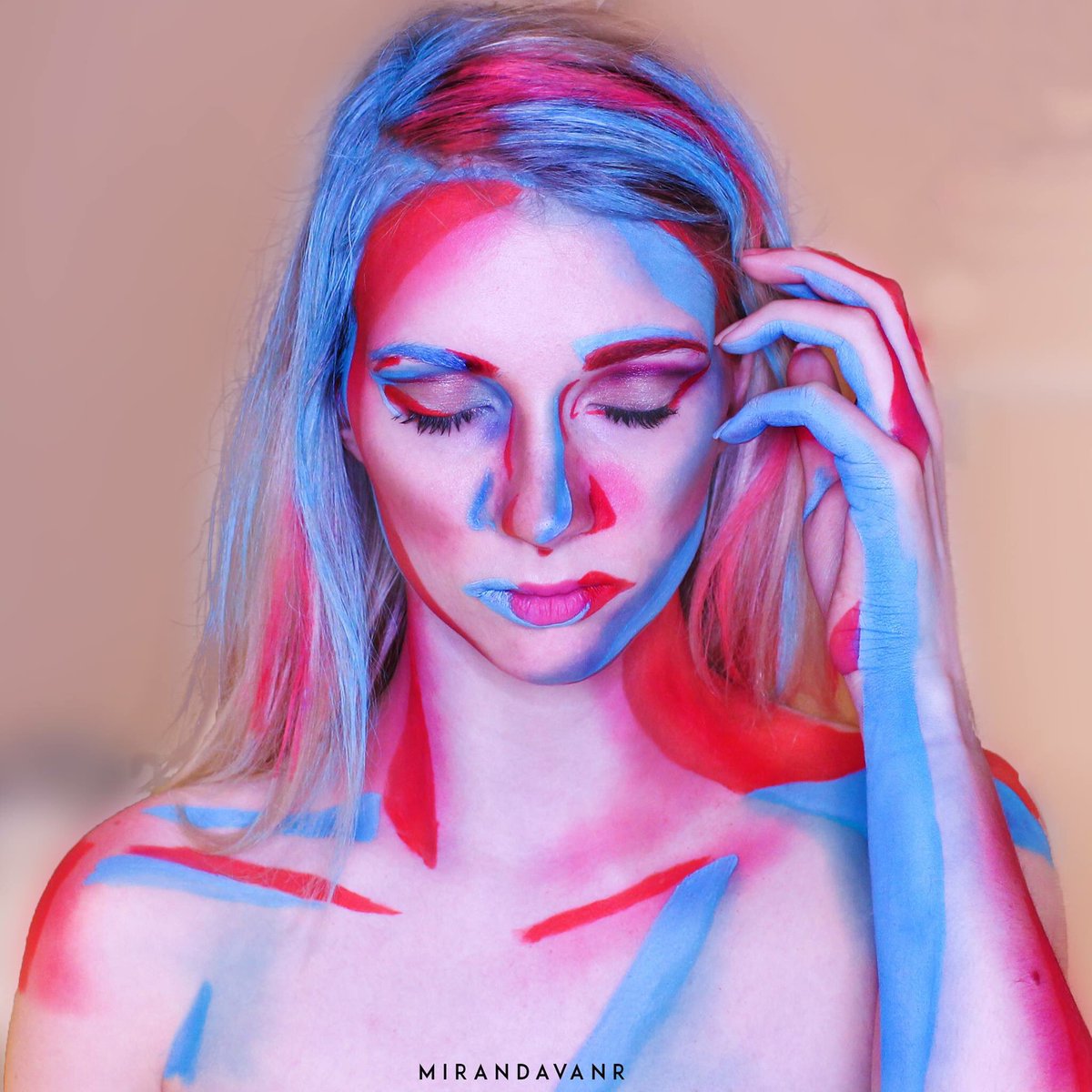 Well, that's not a bad thing until you are just playing around.  The above photo is not photoshopped, it is amazing to see the recreation of the old school 3D glass look with the help of makeup.
 How does 3D Makeup help to Transform?
Makeup is all about experimenting and unveiling the different shades of your features and enhancing them. The technique involved in 3D makeup is simple, we put contrasting shades on the whole face with the areas near the nose, the cheeks and a part of your forehead having a lighter shade and the contouring areas with a darker one. This helps to give another dimension to the face. A definition is added to the face by applying a dark shade on the cheekbones. Portions of the nose and the forehead are darkened to further stand them out among all the features and sharpen their appearance.
3D makeup helps one to redesign themselves. May it be a large forehead, chubby cheeks, thick nose, double chin, small eyes, thin lips or light eyebrows it has a solution for them all. A wide range of 3D contouring palettes are available that help us to invent as many looks as possible. A sculpted and an effortless look is the speciality of this kind of makeup.



The Beauty of 3D Makeup
We have noticed many models and celebrities pulling off a glittery look with there face perfectly highlighted. It is because of makeup highlighters. We get a very chiselled look by highlighting certain portions of the face.
The secret to a perfect look is a perfect blend. Its because we have different shades involved that are highlighted which constitute the base. Basically, this gives you a unique shape.We case the entire face in a 3-dimensional way and get breadth taking outcomes. 3D makeup not only involves face contouring but also 3D advanced eyebrow shaping. It is a way of amplifying your features and let them speak for themselves.
From a prom night to a met gala attire 3D makeup is the spell that can cast a beautiful magic.